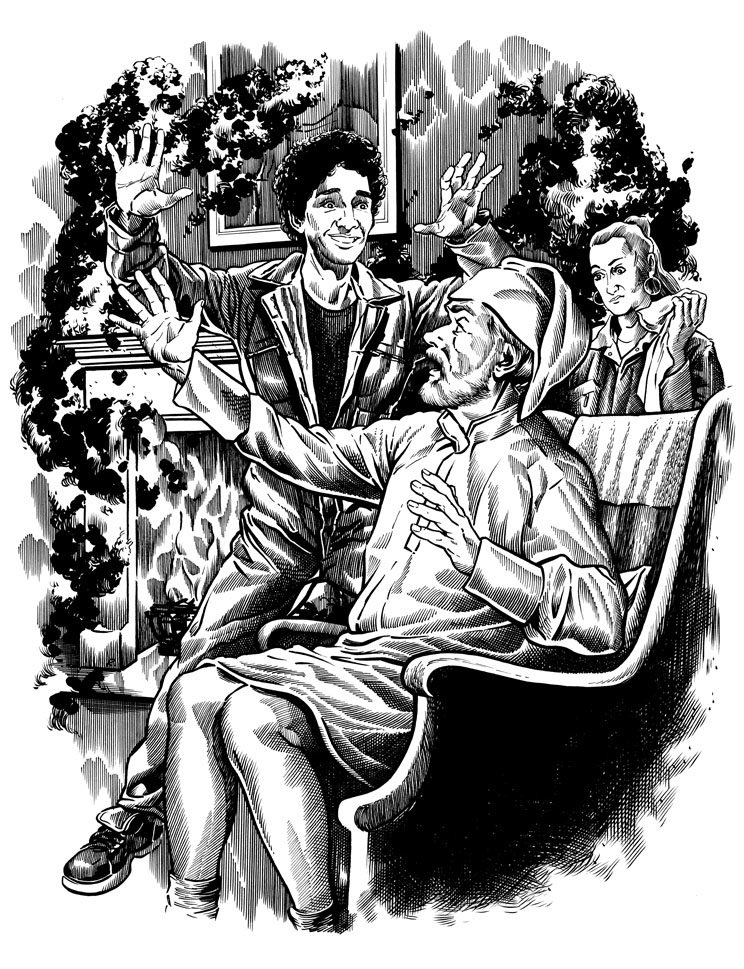 At the end of 2012 the fourth series of the popular UK TV series Misfits began its run on E4. The show follows five teenagers on community service who get caught in a freak stormand develop superpowers… from ASBOs to superheroes!
Released by Hodder & Stoughton was a rather nice hardback book to accompany the series called MISFITS: What is wrong with the youth of today? Written by Mike O'Leary and designed by the good people at The Book Design Company I was asked to produce a selection of different illustrations for the book.
"Full-colour and brimming with never-seen-before photos and too-rude-for-TV cartoons and illustrations, this book will provide you with everything you ever wanted to know about MISFITS but were too afraid you'd get headbutted to ask."
Having watched the series so far I was more than happy to work on the book and the different styles of illustration that I was briefed to produce made it an interesting and fun job to work on.