I had the great fortune to work on The Dangerous Book of Heroes for HarperCollins, written by Conn and David Iggulden. I had 43 chapters of wildly varying subject matters to research, design and illustrate, the finished book featuring over 100 pieces.
Discover stories of heroism and adventure.
The men anad women in this book were in some cases possessed of superb self-confidence and personal belief. Others doubted their every action to the point where they could hardly act at all. For some, their heroism is contained in a single moment, while others seem to have lived a life that stands out like a thread of gold.
Some names have been passed from generation to generation – the Duke of Wellington, Walter Ralegh, William Bligh, Douglas Bader. There are others you may not know, quiet heroes such as the Women of the S.O.E, the men of Bristol, the Few. Yet each of their lives illustrates how far wild courage, single-minded obsession and self-belief can take you.
They are all our stories. Who we are today and who we will be depends on those golden threads; on those who didn't turn aside when it really, really mattered.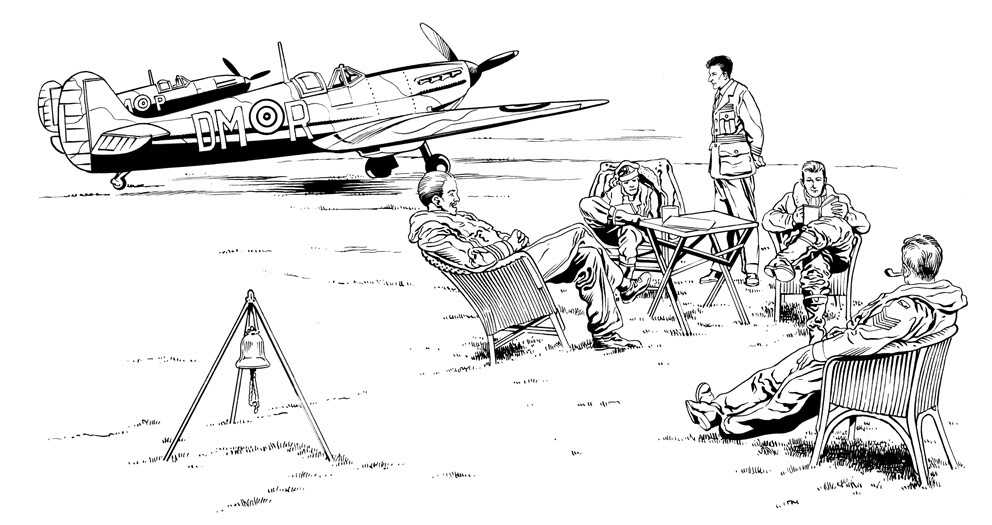 "Graeme Neil Reid's illustrations perfectly complement the tales of bravery, 

determination and derring-do."
"I employed Graeme as the sole illustrator and designer on The Dangerous Book of Heroes (one of the Dangerous Book for Boys series) to create all hundred or so illustrations, as well as design them into the text. The quality of his work was excellent and he was great at understanding what we at HarperCollins needed, and at doing it quickly too. It was a complicated project, and the drawings needed to be historically accurate as well as engaging for the reader and Graeme was particularly good at paying attention to the details which were important to us and the author. The project was on a tight timescale and he rose to the challenge, producing everything in time and to budget, with great creativity, speed and care. I would certainly recommend him, and would use him again if the right project came up."
Clare Hey – Senior Editor, HarperCollins