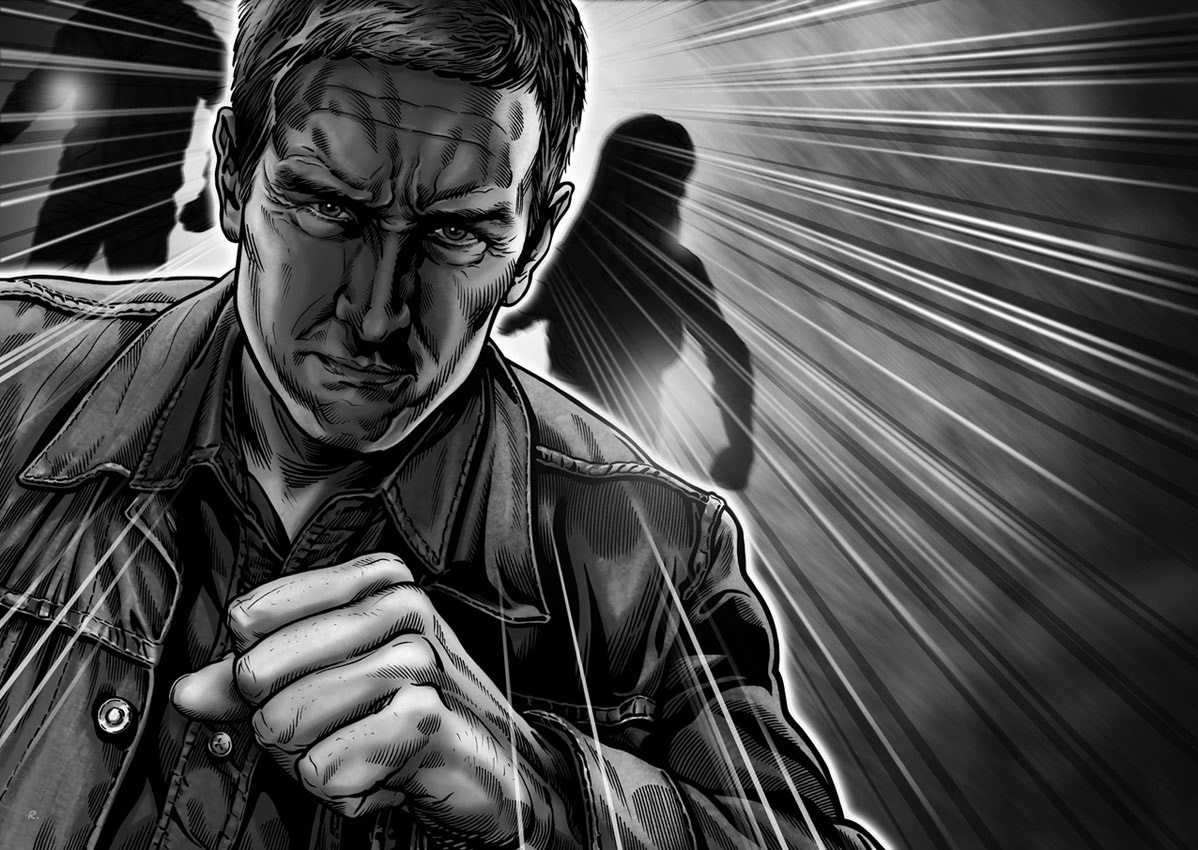 I was recently asked by Manchester based digital agency
Code Computerlove
to help illustrate a section of their own promotional magazine 'five digital things'. The magazine highlighted five questions about digital media and, for the section 'The Restless Consumer,' they wanted to use
"a detailed, photo realistic style seen in graphic novels, to bring this question to life."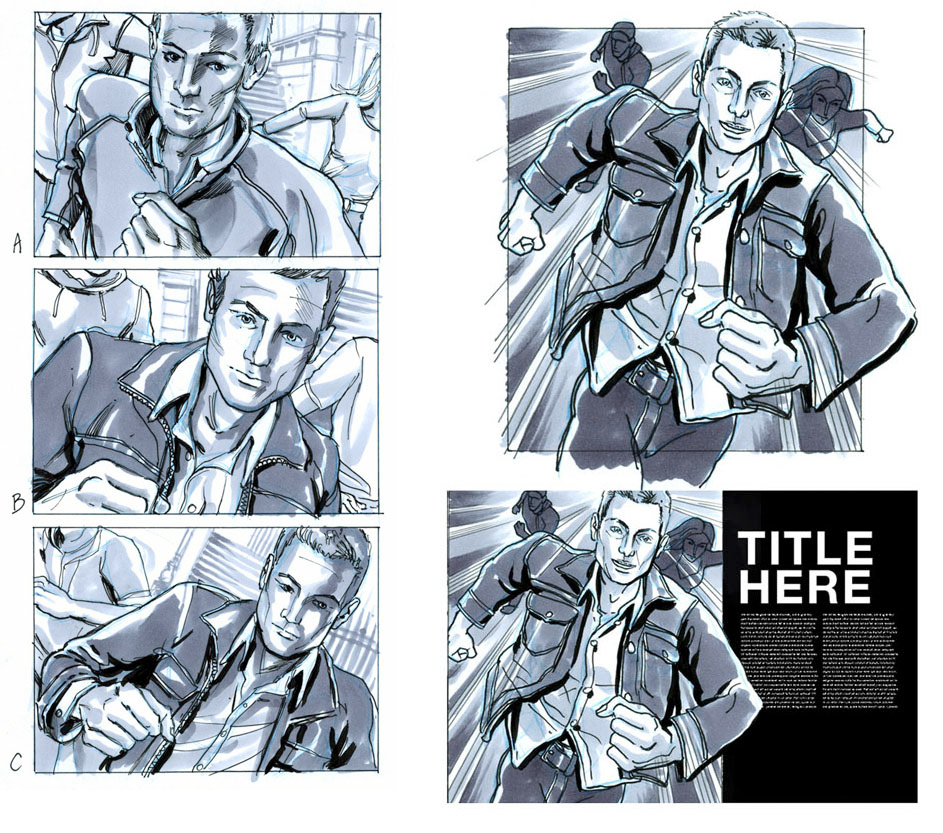 The brief called for: An everyday looking man in his late 20s to early 30s striding forth, he's someone that is constantly seeking things out, he never rests, he is hungry for the new and presses on constantly searching it out. We see him from the chest up, movement in his arms, his fists gripped and arms looking like he is swinging them, there is a determination written all over his face. He is strong and single minded. He's not scary or angry just determined and on a mission.  In the background (over his shoulders) we want to see the shapes of other people so we see that this guy is not alone but part of a group. That said, we want him to dominant the picture and for his to be a really striking image.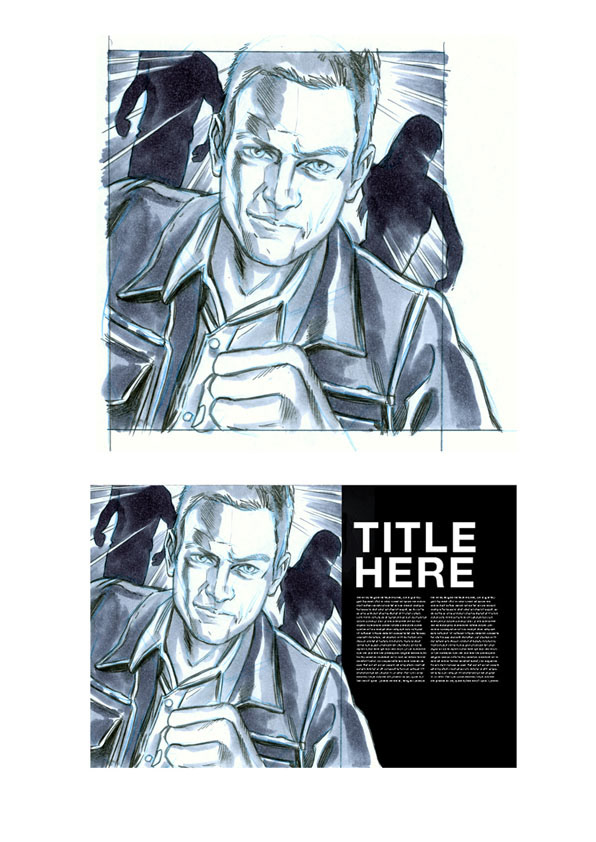 This illustration needed to show real power and zing off the page while keeping a strong sense of graphic detailing, something that can be very tricky to balance. Brief received and digested I moved on to producing 'roughs' for the client to comment and shape towards the vision they wanted. Having nailed the composition and look of the piece in the roughs I then worked on the pencils to a high level of detail for the main character and kept the background to a minimum knowing that this would be realised in the final working of the illustration. Pencils approved I inked, scanned and toned the monochrome illustration before supplying for their use. I feel the final piece really stands out and looks great in the final spread of the magazine.